West High FBLA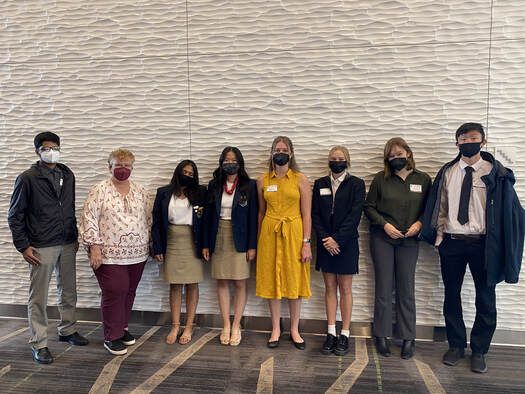 Have you ever wanted to learn more about the world of business? Do you want to learn presentation, public speaking, and other valuable skills? Or, do you just want to connect with others at your school? If so, FBLA is the club for you.
        Future Business Leaders of America (FBLA) is a club that helps students develop their business, entrepreneurship, and life skills. It has branches all across the United States, including one at West High. FBLA members compete in a variety of events, ranging from tests to presentations and roleplay. Each event is aimed at cultivating a useful skill. Some teach students public speaking; others help them learn how to use valuable business software. There is an event for almost anyone, with categories focusing on a wide range of areas and interests. Whatever your event, FBLA can help you acquire and apply all sorts of useful skills.
        Outside of competition, FBLA helps its members engage with one another and with their communities. FBLA chapters' plans for the year, called "Programs of Work," emphasize not only competition, but also service and team building. FBLA members often plan and execute service projects aimed at helping local businesses or fellow students. Additionally, the team plans regular team building activities such as conferences and socials. FBLA's Program of Work allows its members to not only develop the competitive skills necessary for success in business, but the communication and engagement skills as well.
        In addition to connecting with each other, FBLA also encourages its members to gain real-world business experience by communicating with businesses themselves. FBLA often partners with local companies to carry out projects or collect funding, allowing its members to speak to and interact with business representatives firsthand. Additionally, FBLA hosts a variety of educational conferences, where members hear and learn from people with managerial or entrepreneurial experience.
        Given everything that FBLA can help its members accomplish, it's no surprise that West High's FBLA team is in the middle of a successful season. The year began with FBLA's Fall Leadership Conference, where West's FBLA presidency learned the teamwork and competition skills needed to lead our school's team. This leadership was planned in part by two of West's FBLA members, Alicia Du and Amrita Krishna. As FBLA State Officers, they are in charge of planning and orchestrating FBLA events not only here at West, but across the entire state of Utah.
        After some meetings, preparation, and practice exams, FBLA kickstarted the competitive season with their Region competition. At Region, West's FBLA team had the chance to measure up against other Utah teams through weeks of testing and a day of full-on competition. West emerged successfully, coming in 3rd overall and seeing many members win their events outright.
        West FBLA is hoping to continue their Region success at the upcoming State competition. In March, FBLA members will compete once again—this time, against the best in Utah. Over the next month, West's FBLA team will be busy testing and preparing their members for a hopeful success at State.
        West's FBLA team is always looking for new members. Whether you're interested in joining in on the competition or just want to make some new friends, West High FBLA would be happy to have you. To get involved, contact Dr. Raymond in room T115 or visit West's FBLA website at https://westfbla.weebly.com/. West FBLA hopes to see you at their next meeting!