Holiday Traditions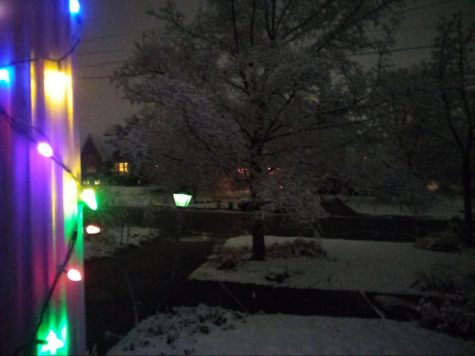 Every year, many students visit family and friends over the holidays. With the holiday season about to begin, I wanted to see what students are doing to celebrate. Personally, I plan to drive (like in years past), with my family on a road trip to California. Then, I'll stay with my grandparents for Christmas and my grandfather's birthday. Finally, I'll head to my (other) grandfather's house and stay with him for New Year's. So what are other students doing? Let's find out.
Question 1: What, if any, holiday will you be celebrating this year?
So far, my data shows that most people will be celebrating Christmas this year. However, many students were celebrating both Christmas and New Year's. A few students said that they would be celebrating Christmas, New Year's, and Thanksgiving, and one student said that they would be celebrating Christmas, New Year's, Thanksgiving, AND epiphany (a religious holiday celebrating the 12 days of Christmas, usually with a couple of gifts each of the twelve days).
Question 2: What does the holiday you celebrate OR the holiday season mean to you? 
A lot of people talked about how the holidays would be a welcome break from school, but also how much they looked forward to celebrating with family, "I love spending time with my family and so to me, this holiday means spending time with my family and eating good food," stated one West High student. Another student explained some of the traditions that they did with their family, "To me it means eating good food, hanging out with my family, getting and receiving gifts, skiing, staying at my cabin. Snow is a big part of my Christmas as well. Christmas is being generous. It means happiness. New Year's—this holiday is less special but still fun. Instead of being with my family, I am with my friends. I always go to a party and have a lot of fun and get to interact with a lot of people. Epiphany—this is special to me because not that many people celebrate it. My family has this tradition where we bake a cake with metal tokens in it that each represent different things. Then whoever gets them in their slices gets luck, love, or money, and so forth." Will you try a new tradition this season? I think I might try this one!
Question 4: What's going to be different this year? 
My original thought was that people wouldn't be able to travel or see their loved ones this year. However, the results were about half and half,  with answers including, "This year I don't think anything will be different. Everyone I know is vaccinated and so it is safe to be together."  But answers like those weren't always the case. The student said, "This year, it's going to be more difficult to get my whole family together, especially since we can't do events outside." Another student explained that "My sisters will not be home because they're at college," and that the holidays would feel different without them.
So what does this mean? This data shows that nothing much has changed. However, many people still won't be able to have a big holiday gathering. It also seems like, after the pandemic, things are settling into a new normal. So that leaves me with one last question: What are you doing this holiday season? 
Happy holidays, whatever you're celebrating!