Two West High Students Selected as Finalists for Utah's Senate Youth Program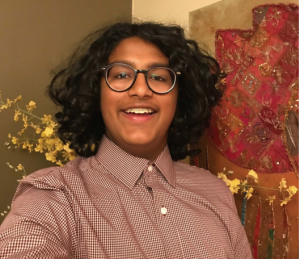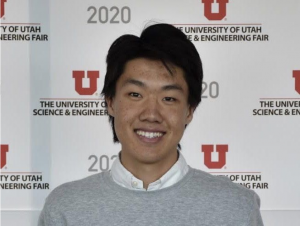 Over the past few months, the U.S. has been engulfed in a constant state of political turmoil. A controversial election, second impeachment, and even riots at the Capitol have made politics a more important issue than ever, sparking interest from many different groups of Americans and promoting nationwide political engagement and activism. But this increase in political participation has not only affected voting-age Americans—it has also resulted in increased involvement among America's teenagers, causing many students to look for opportunities to engage in politics as well.
        The Senate Youth Program, a program open to high school juniors and seniors around the country, is one such opportunity. Each year, two students from each state are chosen to participate in the program, receiving a weeklong visit to Washington D.C., meetings with Senators, a $10,000 scholarship, and even a conversation with the President himself.
        Chris Li and Vishal Jammulapati, two West High Seniors, were among the five finalists for the U.S. Senate Youth Program in Utah.
"I found out about the U.S. Senate Youth Program from the incredible Kara Budge at West High. The program exists nationally with two delegates being chosen from each state to spend 'Washington Week' with their state senators," says Vishal. After a long application process, he was recently selected as an alternate for the program's 2021 session.
"The first step [of the application process]," says Vishal, "is to be nominated as one of two applicants for your school." After receiving application requests from their students, a school selects their two nominees: putting particular emphasis on applicants serving leadership roles within either student government or service-related clubs like the National Honors Society. After receiving a nomination, students will put together a 20-page portfolio highlighting their leadership skills, academic abilities, and any ongoing service activities or projects.
"After you've submitted the portfolio to the Utah State Board of Education, you'll be invited to participate in a live debate and competition with the nominees from high schools across Utah," says Vishal. "This competition consists of an extemporaneous speech, extemporaneous essay, and roundtable discussion." The Senate Youth Program seeks to cultivate the same skills used by America's Senators in potential applicants—ensuring that those who are chosen have both an interest in politics and the skills to pursue it.
After the application process is complete, two delegates and two alternates are chosen from Utah's group of competitors. Utah's 2021 delegates are Aarushi Verma, a senior at Skyline High School, and Caroline Waldmann, a senior at Park City High School. Its alternates include both Vishal and Ashton Pelley, a student at Jordan High School.
"I do think high school students should be aware of policy even if they are annoyed by the American political establishment," says Vishal, when asked why politics are important to him. "Policy defines our lives, especially for students of color. It's our right and our responsibility to understand who is trying to take our rights away. If we don't keep our eyes on [them], they might just disappear."
For West students hoping to engage with politics and protect their rights, there are many other ways, besides just the Senate Youth Program, to get involved. Through attending local city council meetings or legislative sessions, making calls for a candidate running for office, or even posting about a meaningful issue on social media, West students of all ages can engage with local politics and with the communities around them, sparking meaningful change in the process.