What Amy Coney Barrett's Nomination to the Supreme Court Means for West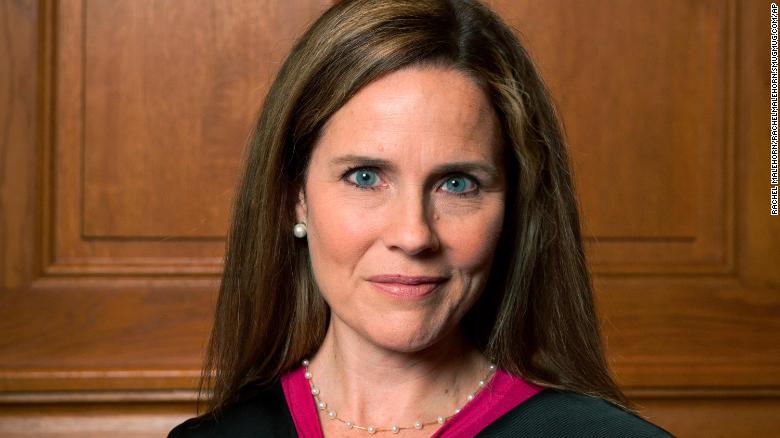 The same Republican senators who refused to even attend the hearings for Merrick Garland 237 days before the 2016 election confirmed Amy Coney Barrett to the Supreme Court 8 days before the 2020 election, after over 60 million people had voted. But looking past Republicans' blatant hypocrisy in the confirmation process (Senator Lindsey Graham said in 2016, "I want you to use my words against me. If there's a Republican president in 2016 and a vacancy occurs in the last year of the first term, you can say Lindsey Graham said, 'Let's let the next president, whoever it might be, make that nomination'") ACB's confirmation is a threat, not only to the United States' democracy, but to people of color, womxn, members of the LGBTQ+ community, and human rights at large.
Amy Coney Barrett is an originalist, which means that she interprets the Constitution as it was originally intended to be implemented at the time it was adopted. The Constitution should be a living, breathing document – our interpretation of it should adapt based on the current political atmosphere. The Constitution was written when slavery was legal and rampant in the United States, and we have made significant progress in being accepting of people regardless of their demographic or socioeconomic status since then.
Amy Coney Barrett's judicial philosophy is especially dangerous for students at West. West High prides itself on being the most diverse schools in the state. A large part of our identity as a school is our ethnic diversity and our commitment to multiculturalism. The reason we are able to go to school with people of all races and ethnicities is the unanimous Supreme Court ruling in the landmark 1954 civil rights case, Brown v. Board of Education of Topeka, Kansas, that segregated schools violate the 14th amendment and are therefore unconstitutional. Brown v. Board has become one of the most famous Supreme Court cases and integrated schools are simply a way of life for most United States residents.
Amy Coney Barrett's nomination to the Supreme Court threatens Brown v. Board. She has explicitly stated that "adherence to originalism requires the reversal of Brown v. Board of Education" because she believes the 14th amendment, which among other essential civil rights, ensures equal protection under the law, was not properly ratified.
It's unlikely that the Supreme Court will actually overturn Brown v. Board as Barrett herself has stated that she considers the case a "superprecedent," because "calls for its overruling simply don't exist." However, her mere opposition to the ruling marks yet another huge step backwards in America. The 2016 and 2020 elections taught us that millions of people are willing to vote in favor of human rights violations. Voting used to be a solution to this issue – but after experiencing Barrett's confirmation process, this no longer seems to be the case. So if our representatives in government no longer represent their constituents and prioritize politics over people, what can we as students do to spark change?
A radical mindset shift among the United States' population is the most effective way of ensuring all people are protected in our country, and it has to start with us. We need to educate ourselves, encourage diversity, multiculturalism, and representation in our schools and communities, stay informed, and be accepting of everyone. Most importantly, we need to remember that we are the next generation and it is our responsibility to overcome the issues we are facing today and ensure that all people in the United States are truly equal.